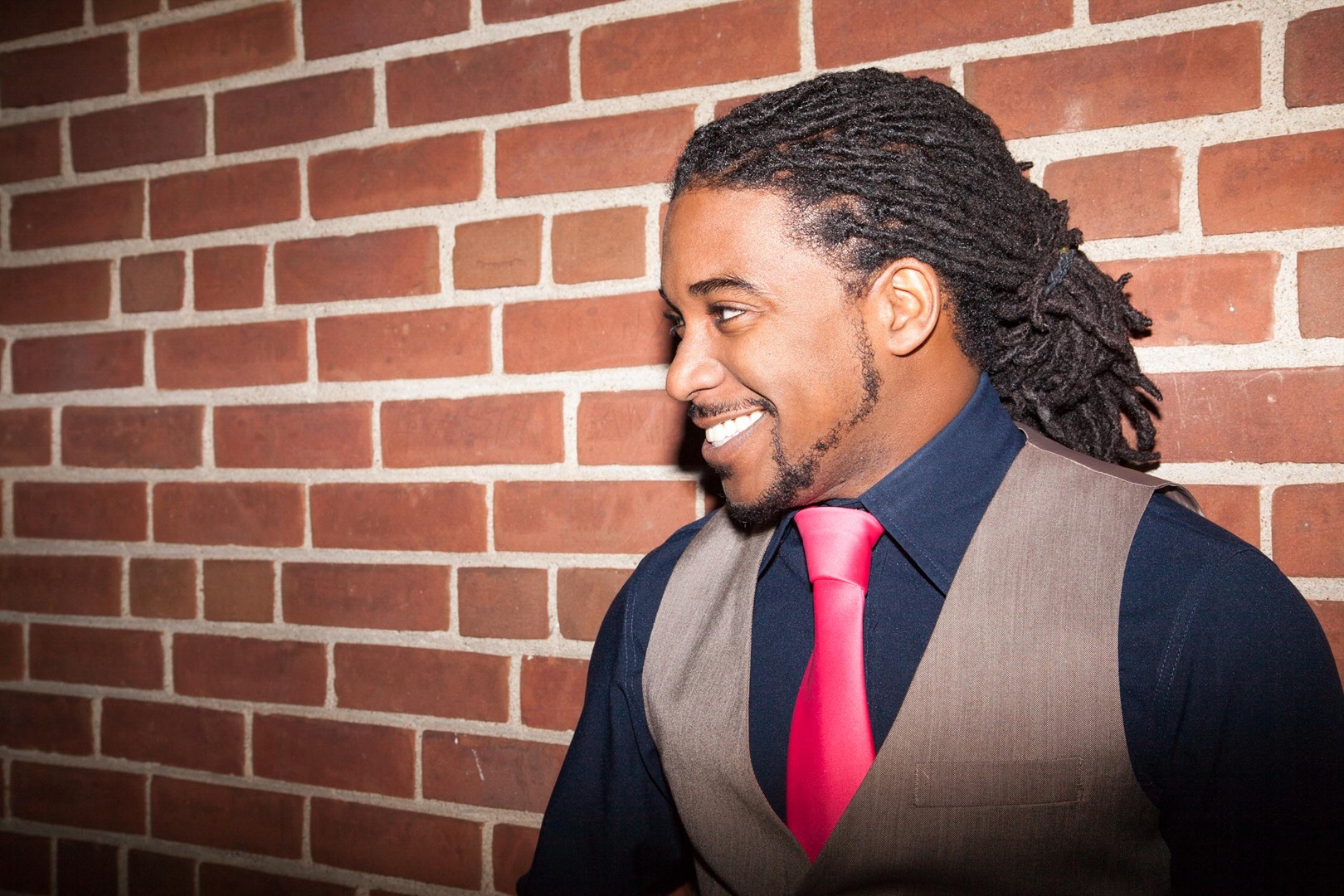 Toronto native Justin Bacchus is a artist, performer, and motivational speaker, and has been able to use these gifts to touch many over the last decade.
As a vocalist Justin Bacchus brings versatility, style, and soul to each performance and captivates audiences with his energy and enthusiasm. A true entertainer, Justin has had the honor of sharing stages with many Canadian greats like Joe Sealy, Jackie Richardson, Dione Taylor, Matt Dusk, and Deborah Cox. Currently, Justin performs regularly at several venues around Toronto, especially frequenting the stage at The Rex Hotel  Jazz and Blues Bar with 'The Justin Bacchus Collective'.
Justin is a generous and positive performer who is often invited to perform at a wide array of events throughout Ontario.  Through his work as a performance clinician with the Toronto Public and Catholic School Boards as well as the Prince Edward Country Jazz Festival, and his work as a motivational speaker with Positive Gear, Justin is able to connect with a younger generation of leaders, and artists alike.
A spirited mix of funk, soul and rhythm & blues classics is the standard fare for one of Justin Bacchus's powerhouse sets.  Justin performs regularly around the city, frequenting the stages at The Rex, throughout Toronto's Little Italy, and multiple other venues in and around Toronto.  Propelled by a staggeringly powerful rhythm section and scorching soloists, Justin's band creates the most upbeat and lively shows ever to be found on our stage.
For more info go to http://www.justinbacchus.com/
Funk, Soul & RnB Classics Led by: Justin Bacchus (Vocals)